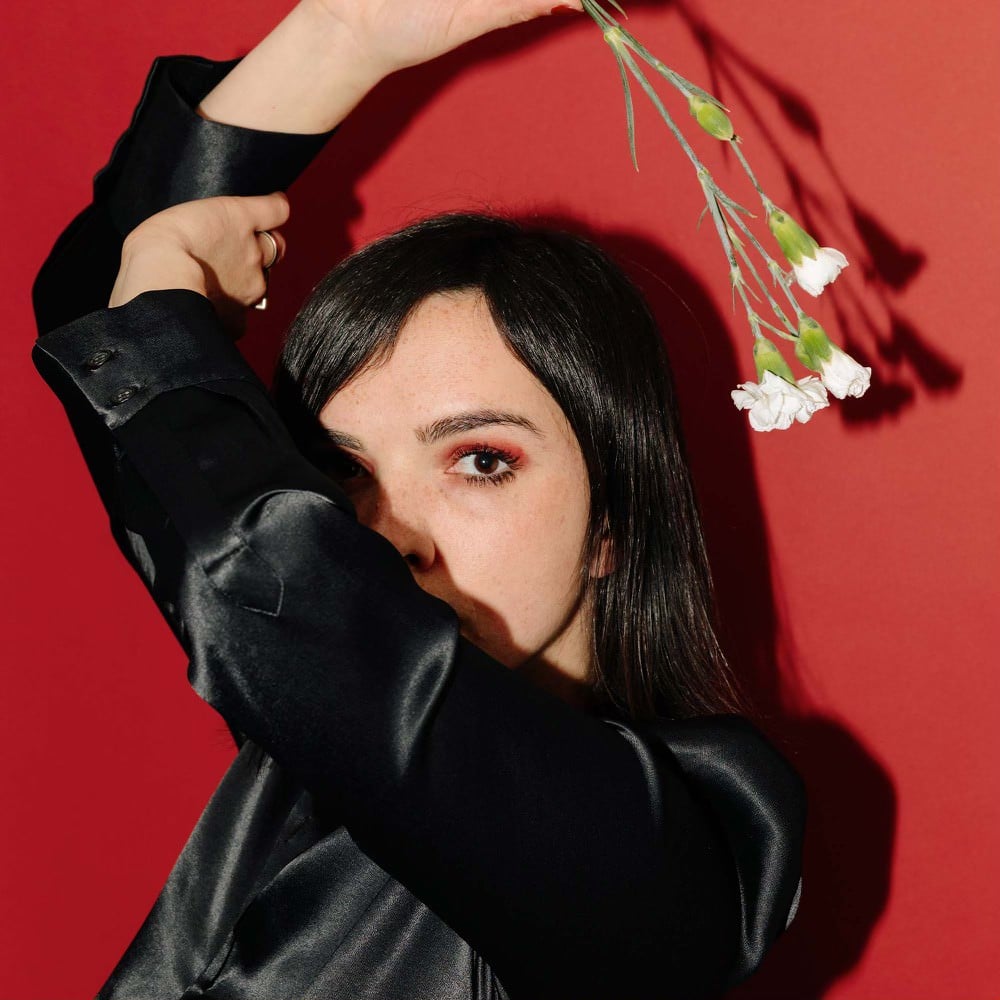 Meet Rhode Island pop artist Viana as she pulls out her "I'm not okay (I promise)" cover
A few months ago I saw the incredible retro inspired clip teaser for "About money"Appears on Instagram, and I thought to myself, who is this sleek and talented young lady who has a voice from a bygone era and a style that seems straight out of the '60s mod team?
Then I found out that she was a solo artist based in Rhode Island and I needed to know more about her. Rhode Island pop artist Viana releases his next song, his version of "I'm not alright (I promise)"Today, December 3, on all streaming platforms. The cover is paired with a video that will follow a week later, on December 14.
"I'm not alright (I promise)Was originally performed by popular group My Chemical Romance, but Viana put her own touch of bad humor to it. It takes her back to her high school days where she would ride in her car and blow up the ballad while singing her heart out. We're listening to the new song now and patiently waiting for the clip, but in the meantime, learn more about the local artist.
1. When did you first get into music and decide to make a career out of it?
Music has always been an integral part of my life. I come from a musical family, descended from my great-grandfather who professionally played trombone for artists like Sinatra. My mom is an amazing singer and I grew up with her always singing at home which absolutely rubbed off on me. And in terms of understanding that singing was going to be what I did for the rest of my life, it just happened. To be honest with you, I never really imagined myself in a life without music. So I keep singing and seeing where the journey takes me.
2. Where are you from in Rhode Island and how has the local music scene influenced your career?
I'm from the woods baby! I grew up in Western Coventry, in the sticks. I spent my childhood frolicking in the forest with my dogs, which is always exactly what I do now, so some things never change. Fortunately, when I started playing concerts before I could drive, I had friends who would give me the extra twenty minutes to pick me up and relatives who would come to my concerts. It was kind of the local music scene that brought me up more and more on stage and to meet amazing artists and humans in general. I certainly wouldn't be where I am today if it weren't for the inspiration to be part of a truly talented community in Providence.
3. What does it mean to you to go solo?
Going solo was pretty huge for me having been in bands for most of my career. I was scared enough to venture out on my own, but looking back, I'm really glad I did. While being a solo artist absolutely means feeling more pressure to keep everything together, there is also something liberating about knowing that I am the one thing that keeps me from creating and growing as an artist. If I want to achieve something, I know it's up to me to achieve it. So basically… I'd better get there! I'm still learning so much about who I am as an artist too, which will always be an ongoing journey, but I'm definitely learning to sit down and enjoy the process.
4. What made you decide to do a cover of "I'm Not Okay (I Promise)"?
So, I like to take rock bands that I listened to a lot growing up and do pretty piano versions of their songs. My friend Ashley insisted that I cover this song. I had an instant flashback of myself and my friends. We were slipping down the back roads of Coventry in my Nissan Sentra, extra iced coffees in hand, blasting this song and afterwards blowing our voices in the process. I knew I had to take that jam back to the past, and then my producer Greg and I recorded our version at home in late 2020.
5. I noticed you make some cool clips! What made you decide to go the extra mile to produce the videos?
Hey, thanks! Something I've been a huge fan of when releasing singles has been the ability to make each song its own little vibe and create visuals to go along with that vibe. I feel like I can show a bunch of my different sides, which as a Gemini is sort of essential. For some songs you dream of the video as soon as you hear the first mix pass, and that's what happened with my last video for "About money. "I knew that making a video over a period of time wouldn't be easy, and I wanted to make it as accurate as possible. I was lucky to have an amazing team of humans that I am lucky enough to call my friends to make this video!
6. You have a lot of style. Who are you influenced by and where do you shop?
Okay, now I'm blushing! My style these days is to go to vintage stores and buy a bunch of wolf and gang t-shirts and add a classic pair of Levi's, my piles of jewelry and a pair of black boots and the call a day. Choosing outfits can stress me out, so I just pick what makes me feel confident and comfortable.
To listen "I'm not alright (I promise)"From December 3, followed by the clip on December 14. Follow @vianavalentine on Instagram, for updates.
RELATED ARTICLES
Q&A with Hamilton actor Jared Dixon
Q&A: Deer Tick on Newport Folk Fest album release and new music
Audrey's new cafe and lounge has a connection to the celibate nation