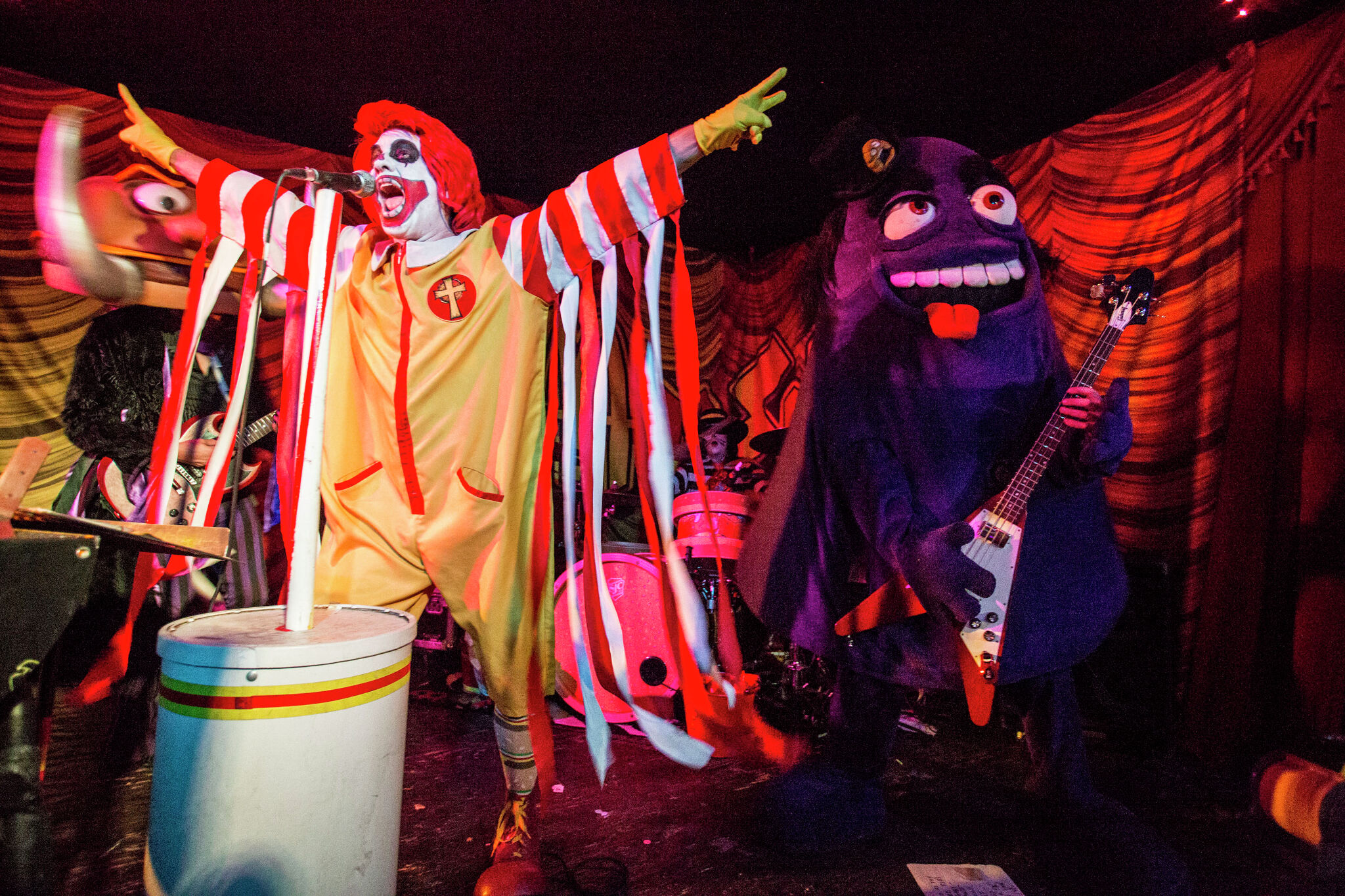 McDonald's Themed Black Sabbath Cover Band Mac Sabbath Comes to Norwalk
What happens when one of the most influential metal bands of all time meets fast food?
You get "drive thru metal". At least that's what the members of Mac Sabbath tagged their take on Black Sabbath music as comedy.