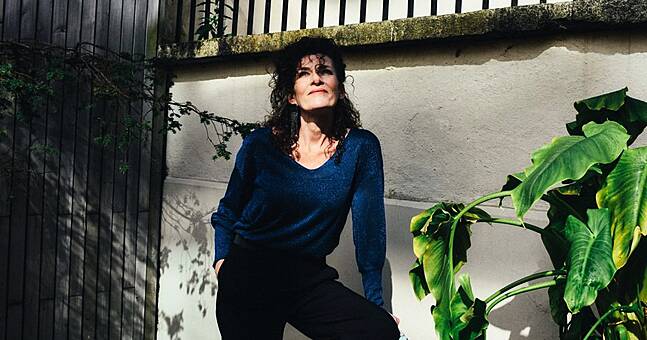 Mary Stokes Band Wins Blues and Roots Radio Album of the Year with Comin 'Home
Irish blues icon Mary Stokes spoke to Hot press about the phenomenal accomplishment of selecting his band's album Comin 'Home to the top of the Blues and Roots pyramid …
The Mary Stokes Band won Blues and Roots Radio's Album of the Year award for their record Coming home.
The winner was announced today (December 24) with the pioneering Irish blues group avoiding stiff competition to claim the title. Coming home was widely acclaimed as a superb record, launching the group into an exciting new era.
Talk to Hot press, Mary says the band "are incredibly proud and happy – and even grateful – that the Blues & Roots Radio jury panel voted Coming home as album of the year.
The album was recorded as live music went through a period of enormous uncertainty due to the global pandemic, with Mary's partner and harmonica magician Brian Palm – who is also a successful artist – as the driving force. .
"Brian and I decided that our response to the global pandemic would be to try and reflect the energy and excitement of a live gig on a 'live' album," Mary says of the genesis of Coming home.
"We recognized early on that we had something basic in the tracks that we recorded in two rehearsals for some live shows. But we still had to decide how to shape it. With a few more recordings and an excellent raw mix from Pilgrim Sound's Pete Holidai, Coming home began to come together.
Indeed, the recording Coming home involved trying to bottle the excitement of a live gig into an album.
"Musically, the challenge was to capture the energy," explains Mary.
As the Blues and Roots Radio award confirms, that's exactly what they did.
A VALID EXHIBITION
The shaping of the album was an exciting time for Mary Stokes and her band of blues pioneers.
"The version we took from Coming home – which is an original song – immediately jumped out at me, "thought Mary," as the song that best described the desire to rediscover the place of friendship, love and community, which people share through the music – and that the Covid pandemic had fractured too much. "
Hot pressPhoto wizard Miguel Ruiz also helped bring the album to life with his stunning photographs.
"Brian developed the artwork," adds Mary, "using the stunning photographs of Miguel Ruiz. Pat Pigeon did some graphics. All of the work was done remotely, but as it all fell into place our "team" began to believe that maybe we really had something special here. "
And that's what turned out. Creating a memorable record is one thing, however, making that record known to the world and effectively promoting it is another story. The group worked hard to identify how they could distribute their music. In Ireland, Hot press – which made it the Live Blues Album of the Year in 2020, following its release in December – and Lyric FM were hugely important. Outside of Ireland, Bandcamp and Blues and Roots Radio have been the key to the best way forward.
It was the station's true commitment to music that drew the group to Blues and Roots Radio. The station, which won the Station of the Year award at the ISSA Awards, is headquartered in Ontario, Canada, and an office in Victoria, Australia. But the fact that there was also an Irish crew, operating out of Westport in Co. Mayo, was an added bonus.
"When they heard the album, people like Stevie Connor, Anne Connor and Ken Wallis – who are based in Ontario – immediately supported it. What is so impressive about them is that they are so fully committed to their own vision – which is to bring their expertise and professionalism to Blues and Roots Radio.
Blues and Roots Radio wasn't the only station to recover Coming home, with many Irish stations – and broadcasters – showing their support for the recording. Bernard Clarke of Lyric FM, in particular, acknowledged the quality of the album, giving it great exposure, while digging regularly over the past 12 months in Mary's catalog.
Martin Bridgeman on KCLR (Ceol Anocht), Nicky Woulfe and John O'Regan of Limerick City Community Radio, Noel Casey – and all the DJs at Dublin City 103FM – also helped push the Coming home envelope. Indeed, the call is too long to be explored here!
Mary Stokes has already spoken to Hot press on his excitement. "I wasn't expecting this," she said. "The album took off in a way that really surprised us. It's amazing, it's gas!
A HUGE HONOR
The success of the album opened the band in a new way to the attention of the global blues community.
Blues and Roots Radio – especially Ken Wallis, Stevie and Anne Connor – championed The Mary Stokes and helped raise awareness Back home to blues fans around the world. Mary explained how the support of the Canadian radio station has helped.
"Suddenly people were like, 'Do you still have music? Because we really love him. This part is so rewarding.
The radio station was established in 2013 by professional musicians and music lovers to allow blues artists of all stripes to be heard as widely as possible.
Mary says the group is delighted to have Coming home named Album of the Year.
"It doesn't matter how much you believe in what you do – the truth is, you just don't know if or when something is going to happen. So we absolutely did not expect that Coming home would be the "little album that could," "says Mary. "But he seems to have captured people's imaginations. All over the world we have received encouragement, broadcasts and genuine enthusiasm for our music. It has been quite a journey.
"Now to be named Album of the Year is just amazing. It's hard to express. We are independent artists who have traveled a lot, who work hard and sometimes are road weary. We've been through so many challenges. and potentially disheartening experiences. But here we are… proof that there are always people ready to welcome music inspired by a spirit of independence and integrity. All you have to do is find them!
"Work hard, keep your spirits up, believe and dream, so what?" You never know what could happen. The most important thing to say is that we are truly grateful. Many thanks to everyone involved with Blues and Roots Radio. To have Comin 'Home selected as Album of the Year is a huge honor. "
You can buy Coming home on Bandcamp here.