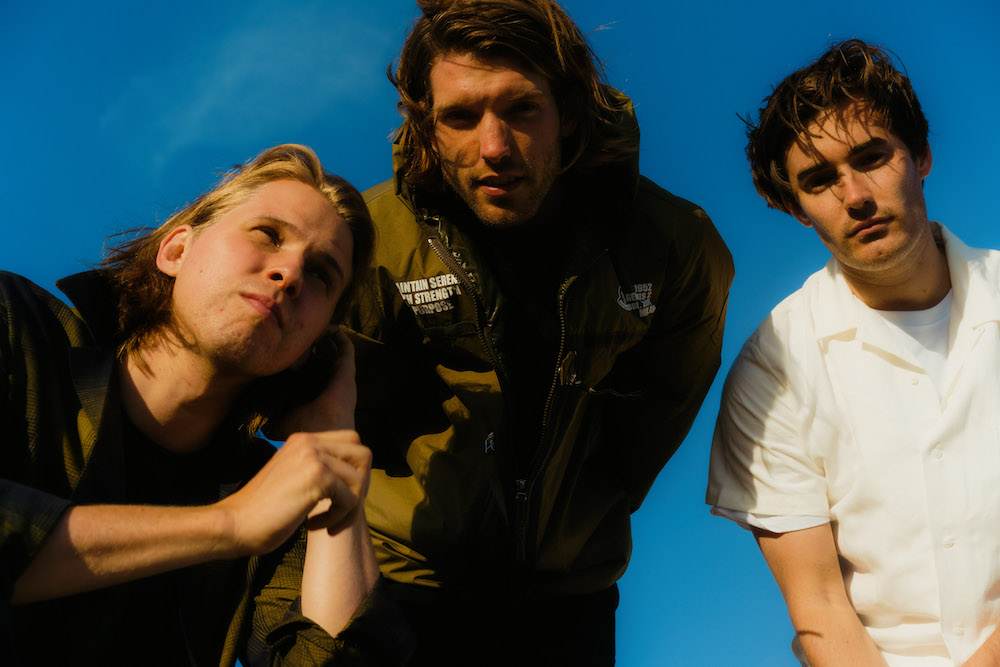 Mansionair Announces Second Album "Happiness, Guaranteed" With Stunning New Single
GRAMMY nominated trio Manoirair are ready to smash any thoughts of a second slump on their highly anticipated album: Happiness, guaranteed which releases on April 29 via Glassnote records.
The official project announcement comes on a high note with the stunning new single "Next High", a reflective indie-electronic cut with airy vocals and sumptuous guitar grooves, all with added help from the multi-instrumentalist Kim Tee.
It's a bold statement from the Sydney-based act as they gently follow 2021's "Don't Wait (feat Yahtzel)" and "MORE," a pair of transcendent singles. In the coming months, Mansionair will also begin a North American summer tour punctuated by performances in New York and Phoenix.
The group explains that their next album "is about the cyclical nature of our modern dissatisfaction. It's a brief dive into the frustrations that our desires bring in our attempts to achieve a level of satisfaction. Each song explores the pursuit of happiness in our relationships, work, and wealth while finding ways to be content with what you have while balancing a desire to grow.
As for the gestation of "Next High," they add, "We caught up with Hayley backstage at the 2019 Laneway Tour. She plays with Clairo and they always played straight after our set, so we kept meeting her and catching up with each other. After keeping in touch over the years, she sent us an idea she had for a song and the rest just happened on its own. The song attempts to capture that feeling of being hopelessly obsessed with someone and not needing a reason to spend time with them.
Since forming in 2014, Mansionair have received a host of accolades that highlight the band's talent for writing catchy and deeply compelling songs. With a GRAMMY nomination under their belt for their smash collaboration "Line of Sight" with ODESZA and WYNNEthey also performed at bucket list festivals from Coachella for The great Escape while selling out legendary venues like New York's Bowery Ballroom in the process.
Stay tuned to their social media below so you don't miss any news about Mansionair's upcoming singles and upcoming album.