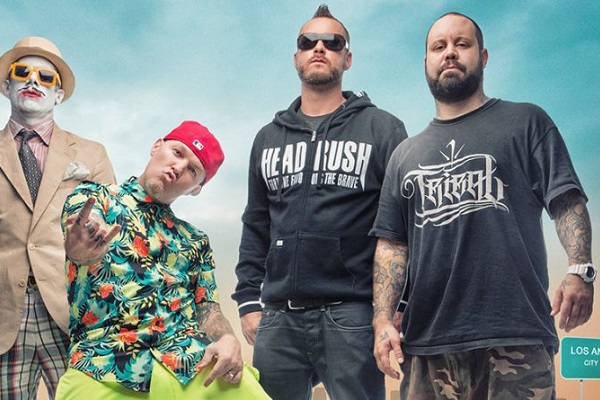 Limp Bizkit could be working on a new album later this year
2021-04-27
Wes Borland of Limp Bizkit says the band can't wait to start working on new music
Limp Bizkit returned after a long hiatus with a new album, "Still Sucks," last year, but that's just the beginning. According to longtime guitarist Wes Borland, the band could start work on another new record later in 2022.
"Still Sucks" was a major release for Limp Bizkit, as it was the band's first studio album since "Gold Cobra" in 2011. Fred Durst and company released a few singles between "Gold Cobra" and "Still Sucks" , but nothing more. Then the group dropped a new song, "Dad Vibes," at Lollapalooza in 2021, and revealed that a new album was on the way.
Speaking to PRS Guitars, Borland said the band are thrilled to finally release a new full album. Plus, the guys are still creating.
"I'm so excited to finally be able to add new material to our set. I mean, we already change our set every night and make changes and additions to it while we're in the middle of shows, but to really add some new material (not covers or deep cuts of old albums that we haven't played in a long time for example: we recently dusted off 'Nobody Loves Me' from our debut album) has been a treat for me personally," said said Borland in the interview "Older songs are so ingrained in my brain that it's nice to kind of rouse the mental muscles responsible for dealing with the new stuff."
He added, "Now that 'Still Sucks' has sort of cleaned up our pipes, I feel the camaraderie and creativity within the band is at an all-time high. I wouldn't be surprised if a new album is in the works soon after our 2022 tour wraps up. Anything is possible."
Limp Bizkit will kick off his 2022 "Still Sucks" tour on April 28 in Tampa, Florida. Find the band's upcoming tour dates here.
comments
comments
Similar Items