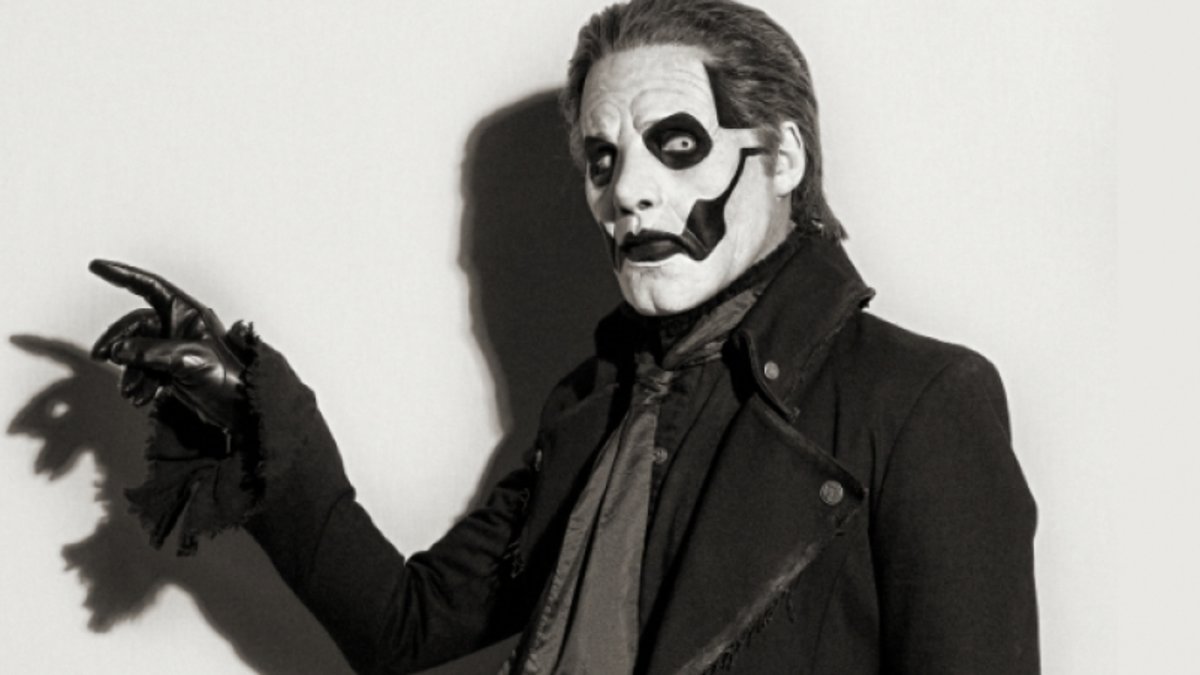 How Ghost Uses a Metallica Cover to Help Trans Kids
Ghost divided the opinion of rock and metal fans around the world throughout their meteoric rise to the top of the industry – and their cover of Metallica's Enter Sandman was met with heartbreak by elitists. However, love it or hate it, the track helps a very good cause – as the man behind the mask, Tobias Forge, recently told Revolver.
When asked how come Ghost would cover Metallica and, in particular, the iconic Enter Sandman, Forge revealed how the band actually asked him – and he was hesitant to do so at first.
"In 2018, when they were about to receive the Polar Music Prize, we were invited to play for them at the ceremony. I immediately said yes because they were so instrumental to me, mentally and professionally. Then they asked if we opened the whole ceremony by playing "Enter Sandman" because it's their biggest song. And then I was like, "Uh… do we have to play that? There are so many other songs that would be more comfortable." It's like playing "Smoke on the Water" or "Highway to Hell". I felt like we sounded like a bad cover band. But they said that was what they wanted, so they asked us to think about it.
Forge, of course, rose to the challenge, and the Ghost frontman performed the track at the ceremony with Candlemass. This version, surprisingly, was rather laid back compared to the more recent version that appears on Metallica's Blacklist record – which sees Miley Cyrus, Biffy Clyro, Elton John and Phoebe Bridgers take on tracks from one of the most legendary bands in the world. gender. of metal has never known.
A little-known fact about the album, however, is that it's philanthropic – with proceeds going to charity…or charity! Tobias Forge went on to explain that he was asked to choose a charity to support the track, so each game on the cover actually benefits a unique organization that supports transgender children.
"They also asked us to choose a charity to support. I had heard of this organization called Camp Aranu'tiq which organized summer camps for transgender children. I thought it was a small nice connection because the track is sung to a kid, and also has this menacing but comforting hand that's kind of held over the kid. So it was like, 'F*** yeah – that's something which we can completely support."
The charity, which was founded in 2009, runs week-long camps with more than 650 participants each summer, and aims to build confidence, resilience and community for transgender and non-binary youth – and their families – allowing children to be themselves while participating in all the traditional activities that any child would do while at camp.
Fans seeing Ghost on their UK tour can also expect to hear the song live, as Forge wants to raise as much money as possible for Camp Aranu'tiq.
"The way the royalties flow, the more we play live, the more money is generated for them, so we knew we had to play it on this tour. Every time we play it, more revenue ends up in their hands for allow these children to go to these camps. Many of these children do not dare to be themselves where they live, so these camps are good for that.
The former leader of Repugnant also wanted to highlight the synergy between the group and the charity. Forge has often mentioned that he doesn't believe he could have been a lead singer without becoming a completely different character – discussing how his temporary transformation allows him to be much more confident in himself.
"It's ironic because we dress to be who we want to be. We have to transform. So that's a little extra bond. And I love the song, and we do it for the kids."
While it's incredibly brave to take on such an iconic track, we're sure Tobias Forge and Ghost would agree that it's nothing compared to the bravery of overcoming adversity to become the person you truly are. – but maybe the real irony is that a band that's so polarizing is doing what it can to make the world a little more inclusive.
Love or hate the song, the benefits are obvious and we think a lot of people might agree that nothing else matters.
To support Camp Aranu'tiq, you can listen to Ghost's cover of Enter Sandman below – or just read more about the charity here.