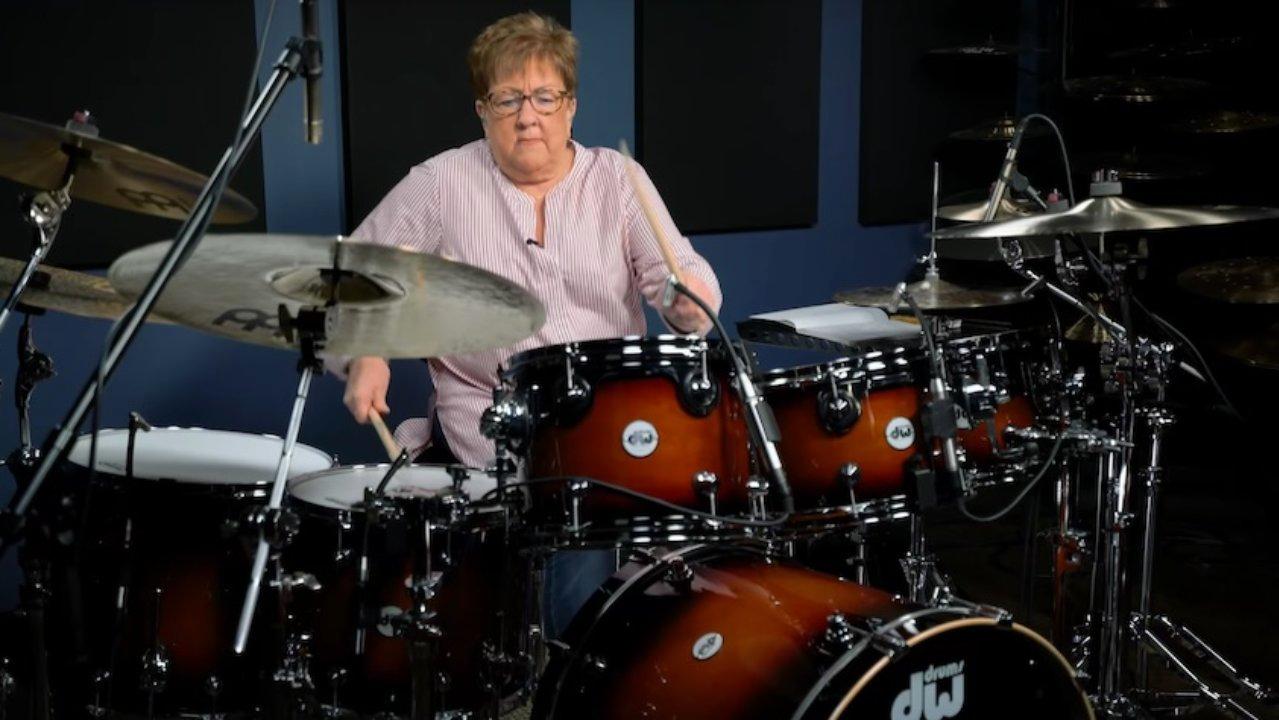 Grandma Nails Blink-182 Cover, challenges Travis Barker to a drum battle
Dorothea Taylor has made a name for herself by sharing impeccable drum covers of rock songs.
More recently, the drum godmother completely killed off blink-182's "What's My Age Again" – performing Travis Barker's parts effortlessly (no small feat).
After she finished playing, Taylor explained how much she liked this song due to Travis' ability to incorporate drum rudiments (flams, five-stroke rolls, pataflaflas) into "punk rock drumming".
Taylor, who is over 70, then challenged him to a drum battle.
"You're never too old, and you're never too young, to start playing drums," Taylor said.
"You probably never expected someone like me to play the game to wink.
"I learned my basics over the years and was able to integrate and understand what Travis was playing."
"So, Travis Barker, are you watching?" she asked. "How about a drum battle?!
Dorothea Taylor began playing drums at age 13 when she joined a drum and bugle corps in her hometown of Michigan.
She got her first drum set as a junior in high school and joined a band after graduation, playing five nights a week.
She started teaching drums for her school's Feeder Corps when she was 17 and has been teaching on and off ever since.