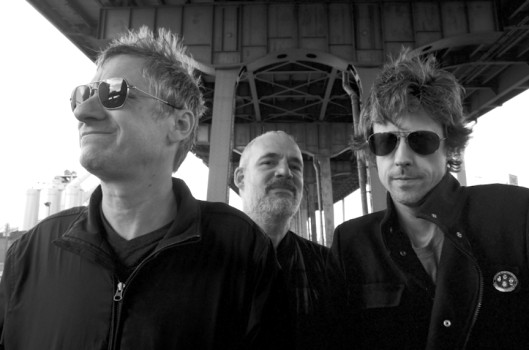 Concert, album honors musician Josh Chambers as anniversary of his death nears
SARATOGA SPRINGS — The Figgs, a mainstay of the area's indie-rock scene since forming in the spa town in the late 1980s, will headline a benefit concert Jan. 20 at Caffe Lena. The concert is held in honor of prolific musician and local theater artist Josh Chambers, who died in February 2021 at age 45 of a brain hemorrhage while working on an album in California.
Proceeds will go to Caffe Lena, one of Chambers' favorite haunts, and a video of him performing four songs from a 2010 gig at the venerable Phila Street cafe will be shown during the gig. There will also be a video tribute to Chambers from actor Jon Bernthal, who founded the Fovea Floods theater group with Chambers when they were students at Skidmore College in the late 1990s before finding success on television and in the cinema, notably as the main character in the series "The Punisher".